Each year I try to ensure I put down some realistic and obviously desirable activities or aims that for the forthcoming 12 months. By writing it down, I'm 5% of the way there. By stating it publicly, well that leaves me with no excuses whatsoever. Time will tell.
1. 10 x 100 = 100 miles (160 km)
Ride a minimum of ten 100 mile rides. This would include some great favourite routes such as the trip around Wiltshire, the Dragon route in Wales, the Cotswold Classic and the long loop around the river Severn. Hopefully some new ones too, like a 100 miler across the sharks teeth hills of Dartmoor and all going well, a bumper ride in France as we visit the Alpes.
2. A Marmotte
Whilst not officially the Marmotte event, I want to take the opportunity of being in the Alpes to complete a similar scale event as the Marmotte. Taking in the Alpe d'Huez, Galibier, Glandon and so on in what would be a 100 mile ride topped off with about 16,000 ft of climbing.
3. Bike Packing Trip
Nothing too strenuous with all the emphasis on sight seeing, being cycle tourists and my new love, camping. Last years visit to the Isle of Wight really did get the juices going and there are plenty of opportunities to now look at new areas – whether along the coast of France or the south west of England.
4. Tour of Flanders
With a friend now living in Brussels, the plan is to cycle from Calais to Brussels and whilst there enjoy the famous classic race, the Tour of Flanders. This will give me an opportunity to get to know the route and that will come in handy with my planned London to Brussels charity event I am organising later in the year (see www.londontobrussels.com)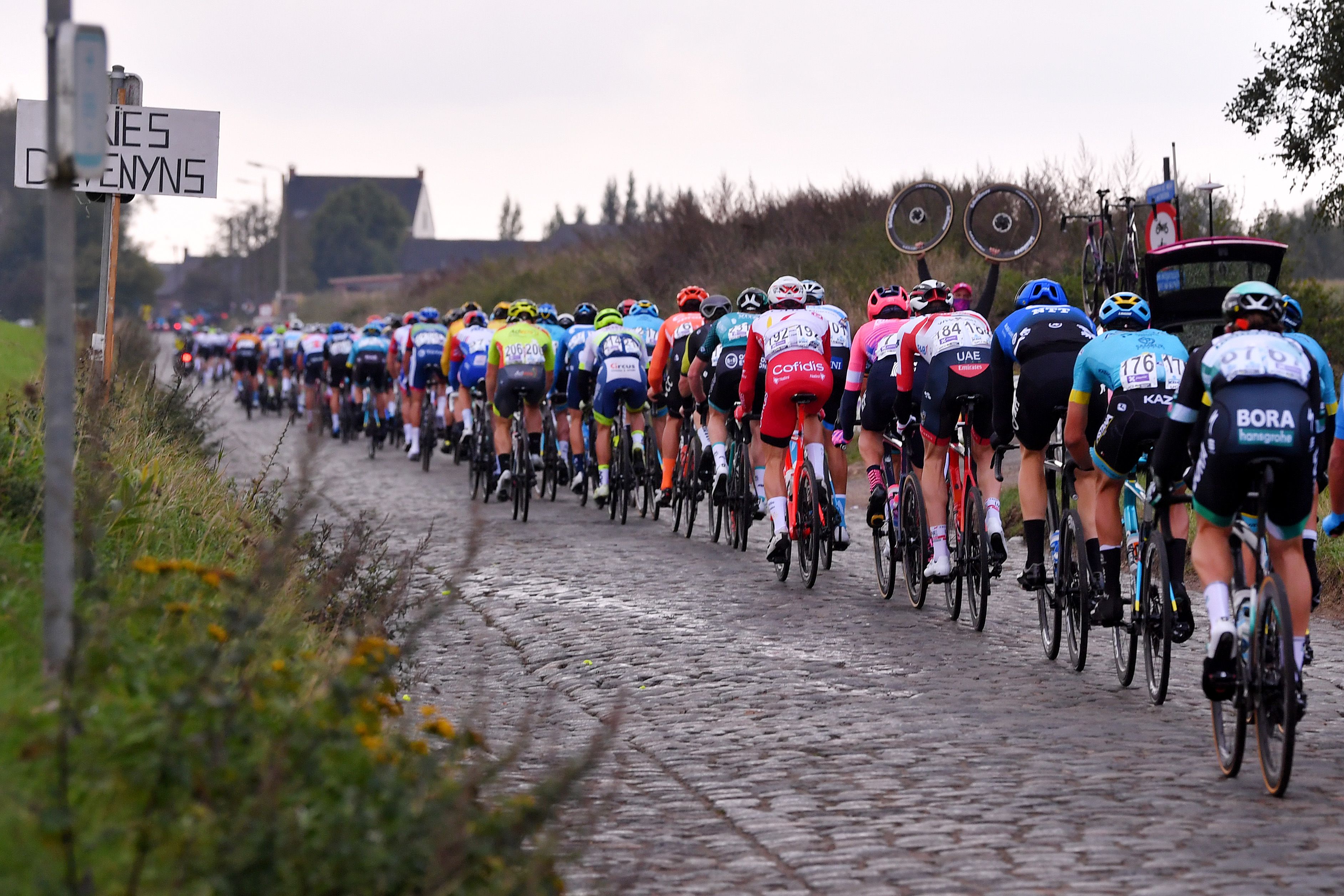 5. The 200 Miler
In 2020 I set out to do a 300km ride and achieved it. This came in at 192 miles and looking back it would have been nice to have topped it over the double imperial century. Whether an extension of the previous route that worked so well, or a new one altogether, the plan would be to build up the fitness throughout the summer and hit this later in July when the legs and lungs are strong and the daylight is still plentiful.
6. Chasing The Sun – Marshfield to St Davids
Having the luxury of the beautiful Welsh countryside on your door step brings about more than enough temptation to point the bike away from Bath and head west towards the sunset of St Davids. Hopefully, we can quite literally arrive to watch the sun go down before an overnight stop and a train ride home. It's about 160 miles so not a short ride, but there appears to be enough enthusiasm amongst my cycling friends to make quite a peloton of it and that should sure help with the speed.
7. London to Brussels
As part of my personal commitment to raise money for charity, I have volunteered to organised a London to Brussels bike ride. It will hopefully have 20 riders, a £15,000 fund raising target and an opportunity to meet new people and have some fun on the way. You can find out more about it at www.londontobrussels.com
8. A New Bike
Why not? It's good to keep having something to look forward to and I have always wanted to put my hands on a Specialized S-Works Tarmac. Alas, as the prices of these bikes is now way beyond my level, I will instead focus my attention on the Tarmac Pro SL7 which this year looks pretty amazing in white.